Become a Distributor
"Our industry experience encompasses the time we develop our proprietary formulations to the time a shiny clean car rolls off the customer's lot."
Why join our list of distributors?
Experience – Four decades of blending and formulating car wash products
Service – Accountable to thousands of car wash operators, including national oil accounts
Ownership – With its own full-service, exterior, touchless automatics, and self-serve car washes, Synergy Solutions is uniquely positioned to realize the car wash operator's day-to-day needs for efficiency, economy, and reliability
---
Our Promise:
Quality, Reliability, Affordability
We develop all of our proprietary formulations at an on-site laboratory. We test every product batch and retain samples of all shipped products.
All of Synergy Solutions' chemicals are of the highest quality, manufactured to strict quality control standards, so you can be confident of the consistency in every drum we supply.
We offer our product line at an extremely competitive price, providing the car wash operator the opportunity to buy the best for less.
---
Evaluate Your
Opportunities
Synergy Solutions knows a balanced chemical system produces cleaner, drier, and shinier cars while reducing overall chemicals costs. Our professional team can evaluate the specific conditions present at your wash, including: Equipment, Water Quality, and Chemicals Recommendations.
---
Solutions & Support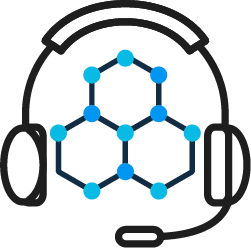 Synergy Solutions is always striving to have the best customer relations and service on the market. No customer is too big or too small for us, and everyone leaves feeling a part of our family. We welcome your questions and suggestions regarding our products and services and promise that everyone will receive the support that they need. Join the Synergy family today and fill out the form below. A Synergy Solutions representative will contact you with answers to your questions regarding the pricing, products, and services that we offer.